Middle Tennessee Forensic Science Society
The Middle Tennessee Forensic Science Society was established to bring together students and faculty with an interest in forensic sciences. We
welcome members from all majors. Currently, our membership consists of individuals with interests in biology, chemistry, anthropology, nursing, environmental science, criminal justice, and art. The organization provides its members with the opportunity to discuss current research in various fields of forensic science and encourages interdisciplinary research collaborations. Several members are currently conducting their own scientific research with forensic applications.
MT Forensic Science Society also provides its members with opportunities for networking and professional development. As a co-sponsor of the William M. Bass Legends in Forensic Science Lecture Series, our members are able to attend small group discussions with internationally known experts such as forensic anthropologists, FBI criminal profilers, and medical examiners during their campus visits. Members are also encouraged to attend the American Academy of Forensic Sciences annual meeting where they can meet practicing professionals spanning eleven major sections of forensic science research. Financial assistance is often available for members attending meetings for research presentations.
MT Forensic Science Society is a great way to meet others with an interest in forensic sciences, whether you are pursuing a career in forensics or just enjoy current research in the field. If you are interested in membership or would like more information, please contact us at fire@mtsu.edu.
Join MTFSS for a free Cyber Forensics Workshop on Wednesday, November 20, from 1-4 pm. Register HERE
2019-2020 MTFSS Officers
President – Hannah Guthrie
Vice President – Kasey Bowe
Secretary – Miquellie Bonner
Treasurer – Fiona McLeish
Spring Meeting Dates:
February 12th, 6:00-7:00pm
March 4th, 6:00-7:00pm
April 8th, 6:00-7:00pm- new officers announced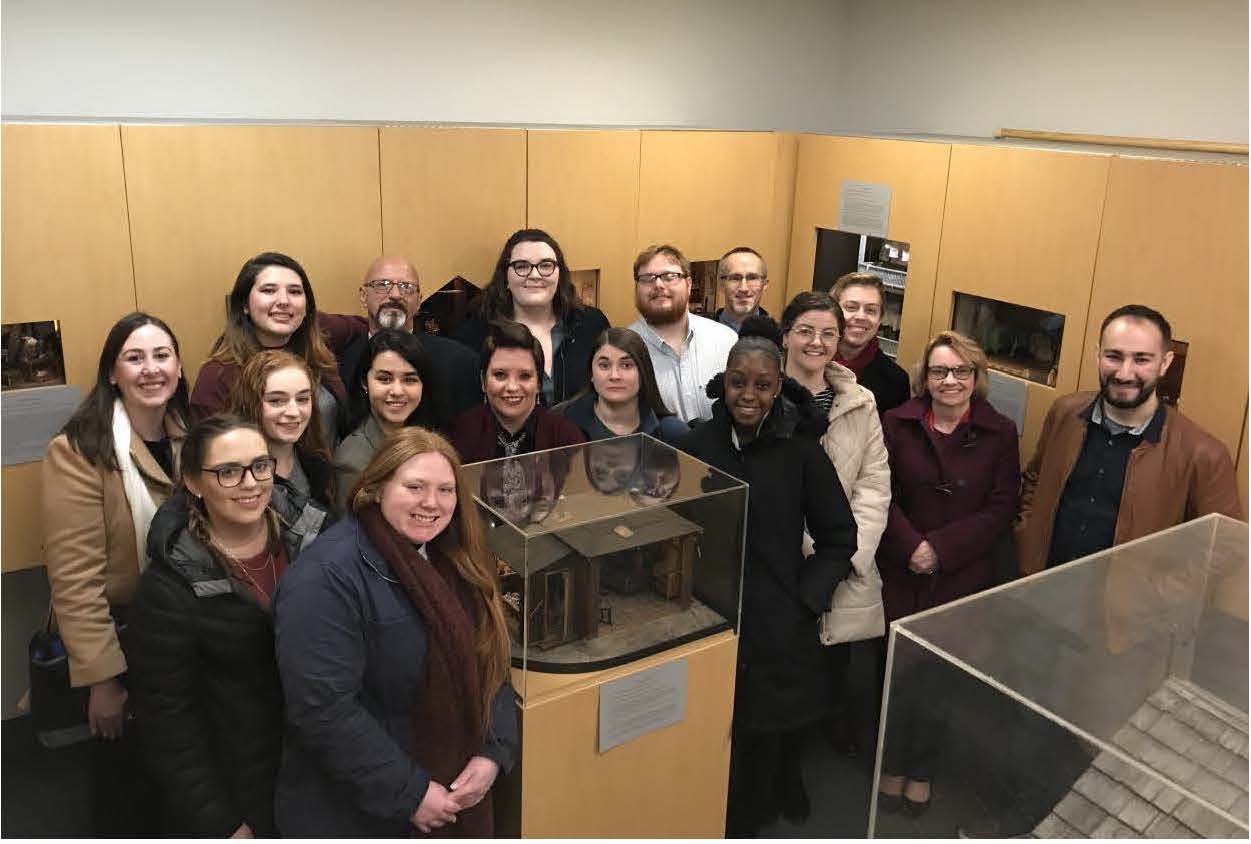 In February, 22 faculty, staff, and students from Middle Tennessee State University attended The American Academy of Forensic Sciences Annual Scientific Meeting in Baltimore. Faculty, staff, members of the Middle Tennessee Forensic Science Society and the FASR Team were privileged to have a tour by Bruce Goldfarb of the of the Maryland Office of the Chief Medical Examiner that included the "Nutshell Studies of Unexplained Death." For more about the "Nutshell Studies of Unexplained Death", click here.