English Department News
2018
(click images to take you to book links)
---
Dr. Mohammad Albakry, Translation and the Intersections of Texts, Contexts, and Politics: Historical and Socio-Cultural Perspectives, Springer, 2018.
The volume brings to bear a sociolinguistic and humanist approach to the interdisciplinary field of Translation Studies (TS). It has been adopted for graduate courses on TS by different schools in the U.S, United Arab Emirates, and Singapore.
Dr. Albakry is also co-hosting a podcast about the role of translation in the humanities (On Translation) in collaboration with Dr. Joseph McAlhany from the University of Connecticut: https://www.ontranslation.org/ Twitter account @ontranslation1
---
Dr. Will Brantley, Conversations with Edmund White (Literary Conversations Series), University Press of Mississippi, 2018.
Conversations with Edmund White was positively reviewed by the Windy City Times.
---
Matt Brown's collection of poems, Thou Art That, is in print from Cherry Grove Collections.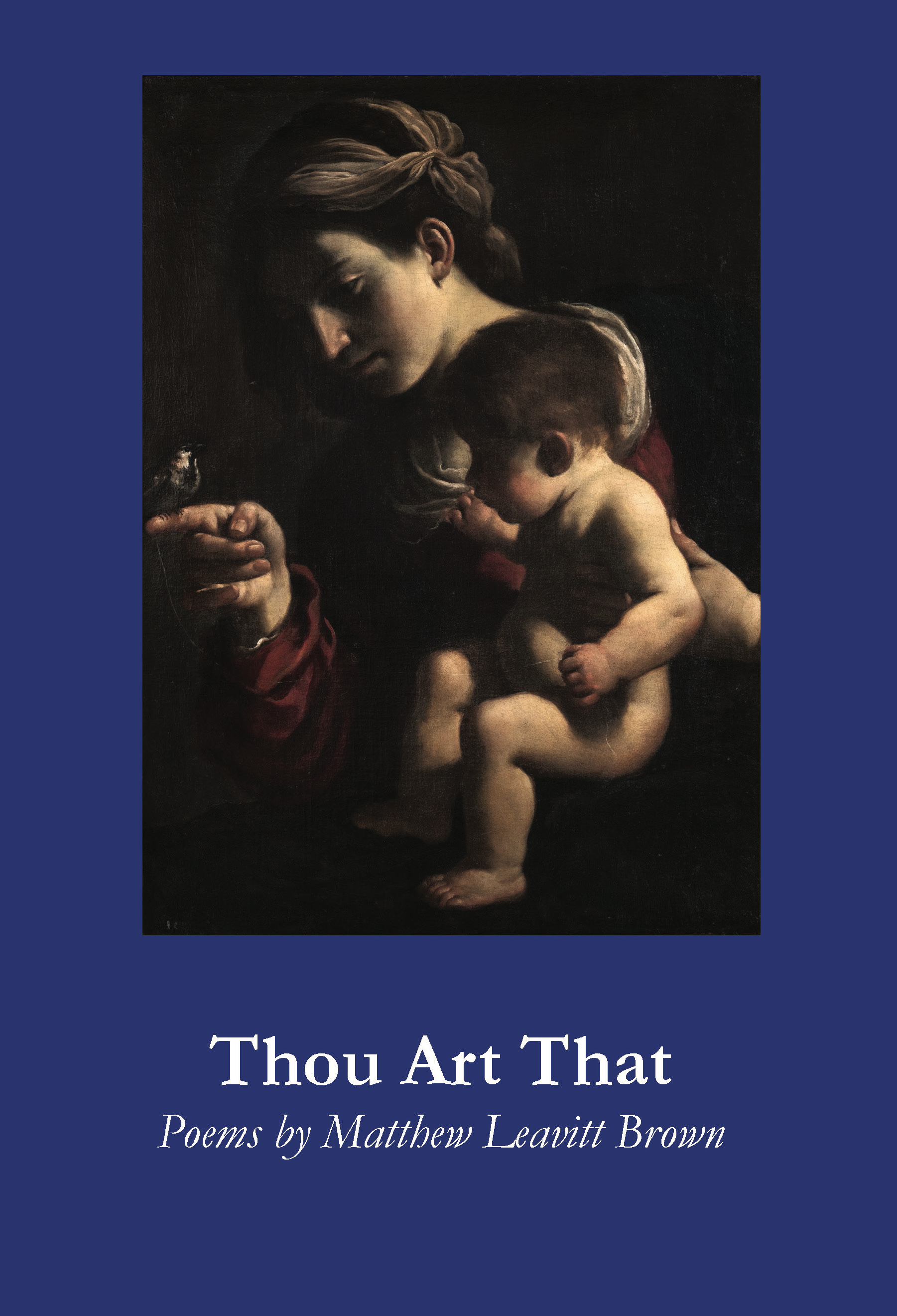 ---
Dr. Jimmie Cain, "Racism and the Vampire: The Anti-slavic premise of Bram Stoker's Dracula in Draculas, Vampires, and Other Undead Forms," reprinted from his book Bram Stoker and Russophobia (Mcfarland, 2006) is now out in Slavic Blood. The Vampire in Russian and East European Cultures, 2nd edition, edited by Thomas Garza, Cognella (University of Texas-Austin), 2018.
---
Dr. Laura Dubek, Living Legacies. Literary Responses to the Civil Rights Movement, Routledge, 2018.
In this timely and dynamic collection of essays, Laura Dubek brings together a diverse group of scholars to explore the literary response to the most significant social movement of the twentieth century. Covering a wide range of genres and offering provocative readings of both familiar and lesser known texts, Living Legacies demonstrates how literature can be used not only to challenge the master narrative of the civil rights movement but also to inform and inspire the next generation of freedom fighters.
---
Dr. Patricia Gaitley, Robicheaux's Roots. Culture and Tradition in James Lee Burke's Dave Robicheaux Novels. University of Massachusetts Press, 2018.
James Lee Burke developed the character of Cajun detective Dave Robicheaux through twenty mystery novels published over three decades. Despite readers' increasing interest in Detective Robicheaux, his habits and preferences originate from a culture still unfamiliar to many of the books' fans. In Robicheaux's Roots, Patricia M. Gaitely explores the music, food, language, and folklore of southwest Louisiana and illuminates the cultural sources that Burke incorporated into this gripping series.
---
Dr. Elyce Helford, editor, The Woman Fantastic in Contemporary American Media Culture, University of Mississippi Press, 2018, paperback release of 2016 hardback. (Co-edited with former MTSU PhD candidates Dr. Shiloh Carroll, Dr. Sarah Gray, and Dr. Michael R. Howard II).
Dr. Mark Jackson, editor, The Honky Tonk on the Left. Progressive Thought in Country Music. University of Massachusetts Press, 2018.
Bringing together a wide spectrum of cultural critics, The Honky Tonk on the Left takes on country music's conservative stereotypes and reveals how progressive thought has permeated country music from its beginnings to the present day. The original essays in this collection analyze how diverse performers, including Fiddlin' John Carson, Webb Pierce, Loretta Lynn, Johnny Cash, O. B. McClinton, Garth Brooks, and Uncle Tupelo, have addressed issues such as government policies, gender roles, civil rights, prison reform, and labor unrest, expressing bold and progressive positions on a variety of public issues through song lyrics, activism, and performance style.
---
Dr. Bill Levine was interviewed by National Public Radio for a program on jazz in Nashville that addressed the history of country-jazz crossovers. This episode aired August 26, soon after the podcast was made available at the following link:
Dr. Rhonda McDaniel, The Third Gender and Aelfric's ​Lives of Saints, Richard Rawlinson Center Series, Western Michigan University, 2018.
In The Third Gender, McDaniel addresses the idea of a "third gender" in early hagiography and Latin treatises on virginity. She investigates patristic ideas about a "third gender" within the theoretical frameworks of monasticism provided by the four Latin Doctors and illustrated in the early Latin lives of Roman martyrs and then examines Ælfric's portrayals of male and female saints in his Old English translations of Latin monastic lives for non-monastics.
---
Dr. Mischa Renfroe, Margaret Howth. A Comparative Text, showing revisions from the serialized "A Story of Today." Rebecca Harding Davis: Complete Works.
http://rebeccahardingdaviscompleteworks.com/
http://rebeccahardingdaviscompleteworks.com/items/show/96
Alicia Micha Renfroe's comparative text of "A Story of To-Day," serialized in the Atlantic Monthly, and its book version, Margret Howth (1862), is now available. This text reveals—for the first time—the extraordinary editing Davis that went into publishing her Civil War-era novel about labor, capitalism, and mid-19th-century philosophies of reform. Davis edited nearly every paragraph, revealing the philosophical and cultural issues that concerned her as she prepared the manuscript for book publication. Renfroe's text also makes important contributions to the broader field of book history and nineteenth-century women's textual practices.
---
Congragulations to Dr. Aleka Blackwell, Assistant Coach to the US International Linguistics Olympiad team, which finished first place among 48 teams from 30 countries and regions at the competition, held in Prague during the last week of July! See press release:
http://tangra.cs.yale.edu/nacloweb/2018/NACLO2018PRESSRELEASE_IOL.pdf
Dr.a Blackwell, Assistant Coach to the US International Linguistics Olympiad team, is on top row, 2nd from left, with the other two main coaches on the team: Lori Levin, Carnegie Melon University and Drago Radev, Yale.
---
The English Department is pleased to welcome New Chair, Dr. Stephen Severn.
---
Congratulations to Advisor Bryanna Licciardi on the publication of Skin Splitting Poems, Finishing Line Press (2017).
https://www.finishinglinepress.com/product/skin-splitting-by-bryanna-licciardi/
Bryanna Licciardi's skin splitting poems are "poems of confession, perspective, and obsession. Raw and brave, these poems reveal dark truths, dragging them into light and asking "Where's the heart / supposed to be?" The poet says, "I want . . . to grow like a river, / narrow, then wide, then endlessly," and this is exactly what she does, weaving mysteries and realities until the questions we ask our deepest souls come to the surface: What do we want? What do we need? Is it safe to be who we really are? These poems dig deep . . . into the blood of the human existence, still animalistic, still "exploited by flaws." As much as words can split our emotions, these poems declare "See, I am breakable," and by claiming that truth we find ourselves face to face with both the beauty and the brutality that exists in every human heart."
---
March 17, 2018 The annual MTSU Linguistics Olympiad, organized by Dr. Aleka Blackwell, drew attendees from throughout the state.
---
Mailing Address:
Department of English
Middle Tennessee State University
Box 70
1301 East Main Street
Murfreesboro, TN 37132
Main Office: Peck Hall 302
Chair: Dr. Stephen Severn
Email: stephen.severn@mtsu.edu
Telephone: (615) 898-2648